UHP Graphite Electrode for Arc Furnace. Dia.450-500mm(Inch 18″- 20″)
Product Detail
FAQ
Product Tags
Products Quick Details
Product Name: UHP Grade Graphite Electrode
Place of Origin: Hebei, China
Brand Name: Rubang Carbon
Model Number: RB-UHP-2
Type: Graphite Electrode
Nipple: 3TPI/4TPI/4TPIL
Raw Material: Needle Petroleum Coke
Application: EAF or LF of Steel Making or Smelting Steel
Length: 1800~2400mm
Superiority: Low Consumption Rate
Color: Black
Grade: RP (Regular Power)
Chemical Composition:
Fixed Carbon 99%Min Volatile Matter 0.2%Max. Ash 0.2%Max.
Physical Characteristics:
Resistance (μΩ.m): 4 - 6.3
Apparent Density (g/cm³ ): 1.66 - 1.75 g/cm3
Thermal Expansion: 1.1 ~ 1.5 X10-6 / (100-600℃)
Flexural Strength (Mpa): 8-12 Mpa
Elastic Modulus(GPa): .8.50~15.50
Current Carrying Capacity: 32-55KA
UHP Graphite Electrodes-Physical & Chemical Index

Description

Type

Unit

Nominal Diameter (mm)

Ø300 - 400

Ø450 - 500

Ø550 - 600

Electrical Resistance(≤)

Electrode

μΩ.m

6.2

6.3

6.3

Nipple

5.0

5.0

5.0

Tensile Strength  (≥)  

Electrode

Mpa

10.5

10.5

11.0

Nipple

18.0

18.0

20.0

Young's Module  (≤)

Electrode

Gpa

14.0

14.0

14.0

Nipple

18.0

18.0

18.0

Bulk Density    (≥)

Electrode

g/cm3

1.66

1.66

1.66

Nipple

1.75

1.75

1.75

CTE         (≤)

Electrode

X 10-6/℃

1.5

1.5

1.5

Nipple

1.4

1.4

1.4

Ash         (≤)

-

%

0.3

0.3

0.3

Note: The Ash and Thermal Expansion coefficient are parameter indexes.
Products Processing:
Graphite Electrode is made of high-quality low ash materials, such as petroleum coke, needle coke and coal pitch.
After Raw Material calcining, crushing, screening, burden, kneading, forming, baking, impregnation, graphitization and then precision machined with professional CNC machining.
such of the products own characteristics with low resistivity, good electrical conductivity ,low ash, compact structure, good anti oxidation and high mechanical strength, so it is the best conductive material for electric arc furnace and smelting furnace.
Applications:
1. For Ladle furnaces
2. For Electric arc furnace steel making
3. For Yellow phosphorus furnace
4. Apply to Industrial silicon furnace or melting copper.
5. Apply to Refine steel in ladle furnaces and in other smelting processes
Business Conditions and Terms:
Prices and Delivery Terms: FOB, CFR, CIF, EXW, DDP
Payment Currency: USD, EUR, JPY, CAD, CNY, AUS
Payment Terms: T/T, L/C, D/P D/A, Western Union, Cash
Loading Port: XINGANG OR QINGDAO, CHINA
Package Details:
Packed in wooden boxes/lathing and tied with metal control strip.
Products Transportation and Installation Introductions:
(1)The Electrodes should be kept in a clean, drying place and avoid vibrations and collisions. It should be dried before use.
(2) When installing the joint, please clean the hole with the compressed air, then carefully screw the joint and not damage the thread.
(3)When connecting electrodes, the two electrodes should be cleaned with compressed air when they are 20-30mm apart.
(4)When using a wrench to connect the electrode, it should be completely taut to the specified position so that the gap between the two electrodes is not less than 0.05mm
(5)To avoid the electrode fracture, please avoid the insulation block.
(6)To avoid the electrode fracture, please place the bulk block in the upper part.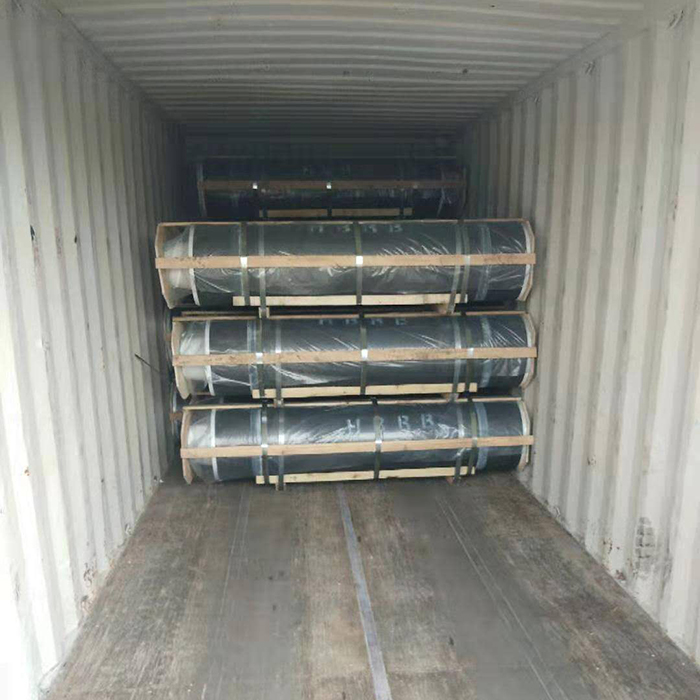 ---
---
Write your message here and send it to us